Secondary Catalogue
Series: BBC Teach: La Poli
A criminal gang attempt to crack a safe. But what they discover inside is unexpected. Expand understanding around arguments, numbers, and dates as the criminal gang attempts to crack a safe.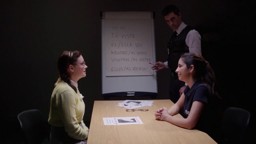 A suspect is interrogated by a good and bad cop on the grammar used on a poster for a missing cat. A forensic study of Spanish grammar as the police investigate a missing cat.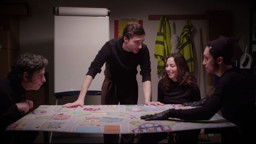 A criminal mastermind reveals his escape plan from a bank robbery to his three gang members. Explore Spanish grammar and vocabulary around planning directions as the criminals plan their escape.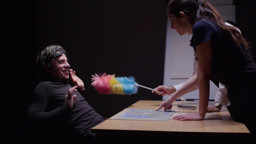 A thief is questioned about his daily routine by a good and bad cop as a way of uncovering his crimes. Expand understanding around daily routines and geography as the criminal gets tickled in the interrogation room.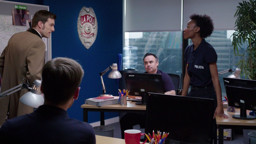 A detective puts forward ridiculous evidence obtained during an investigation into a crime. Explore greetings, vocabulary, adjectives, colours, and clothing as the police try to make sense of the evidence.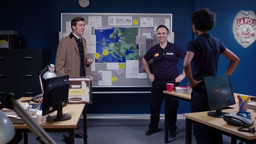 A detective and a police officer show the whereabouts of a criminal gang on a map. Explore Spanish vocabulary around travel, geography, food, and paella as the police try to make sense of the criminals' movements.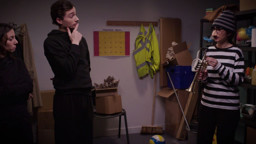 A police cadet goes undercover to infiltrate a criminal den. Expand understanding around games, hobbies, and music as the police go undercover.
---