Interactive videos for formative assessment
Boost student outcomes and engage students in higher order thinking with interactive videos.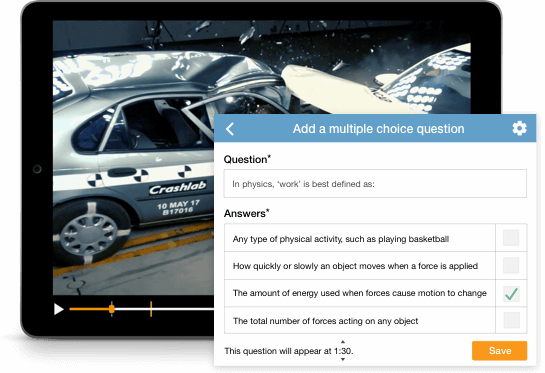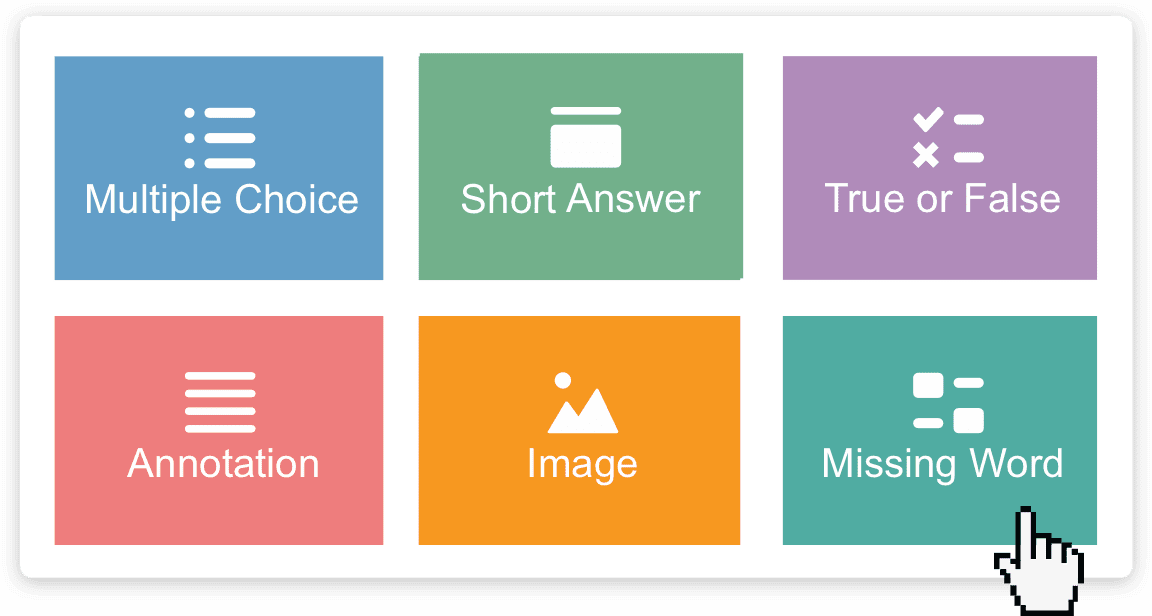 Customise your videos to suit your lessons
With different question types to select from, you can customise your videos to suit your lessons.
Download the Interactive Video PDF
Turn passive viewing into active learning
Add built-in questions or problems to any video and encourage students to engage more deeply with the content and key learnings.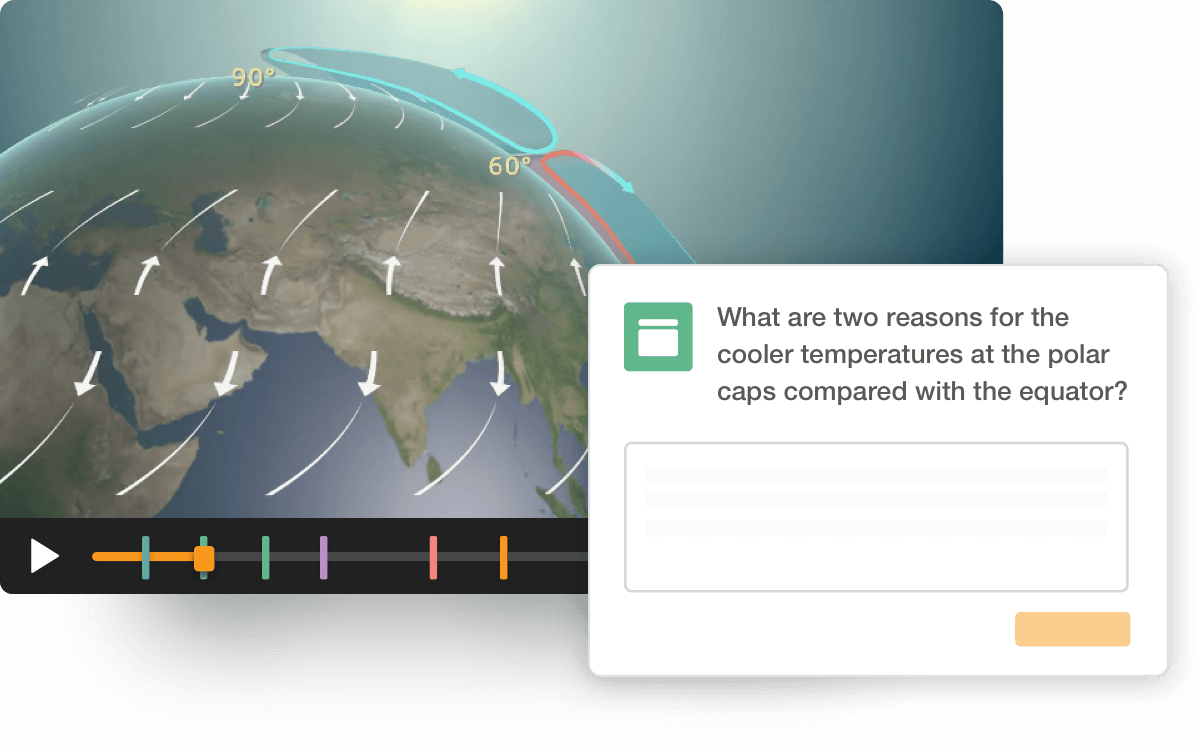 Encourage students to critically reflect on the content
Extended response questions draw upon the students' skills to reflect, apply wise judgement, and solve new problems.
Students are encouraged to think in a range of ways and at varying levels of complexity. This shifts the students from lower order thinking to higher order thinking.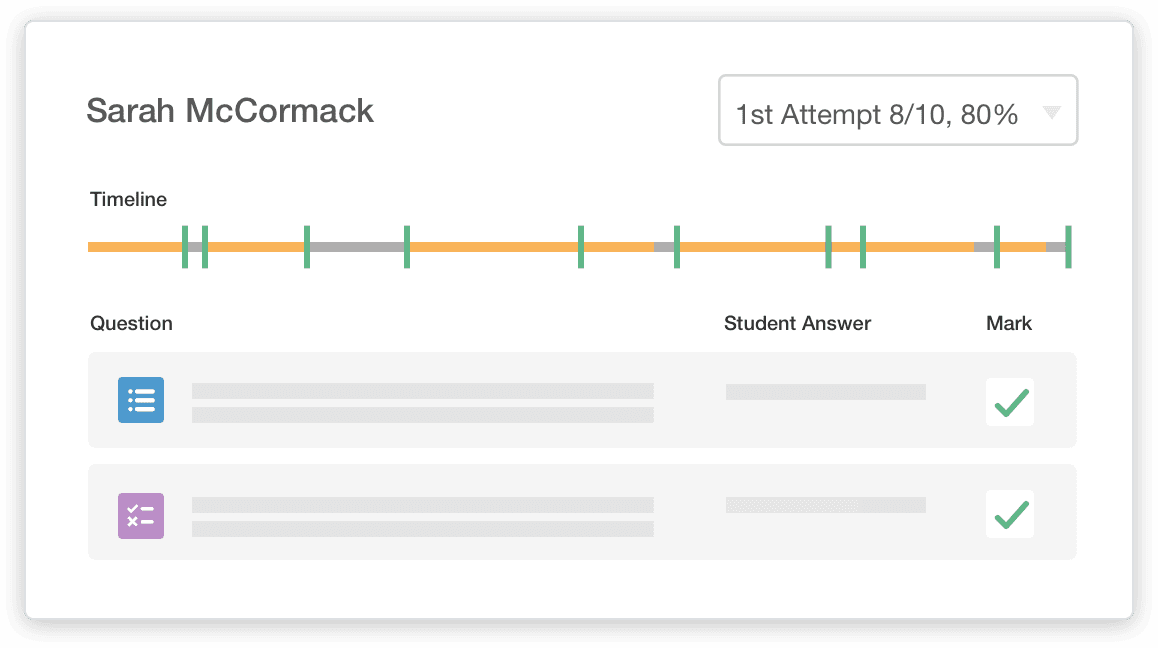 Built-in analytic tools provide insight into student progress
Receive detailed reporting within ClickView for measurable results of video viewing and concept comprehension.
Teachers can target their teaching more effectively and tailor lessons for the actual needs of each student.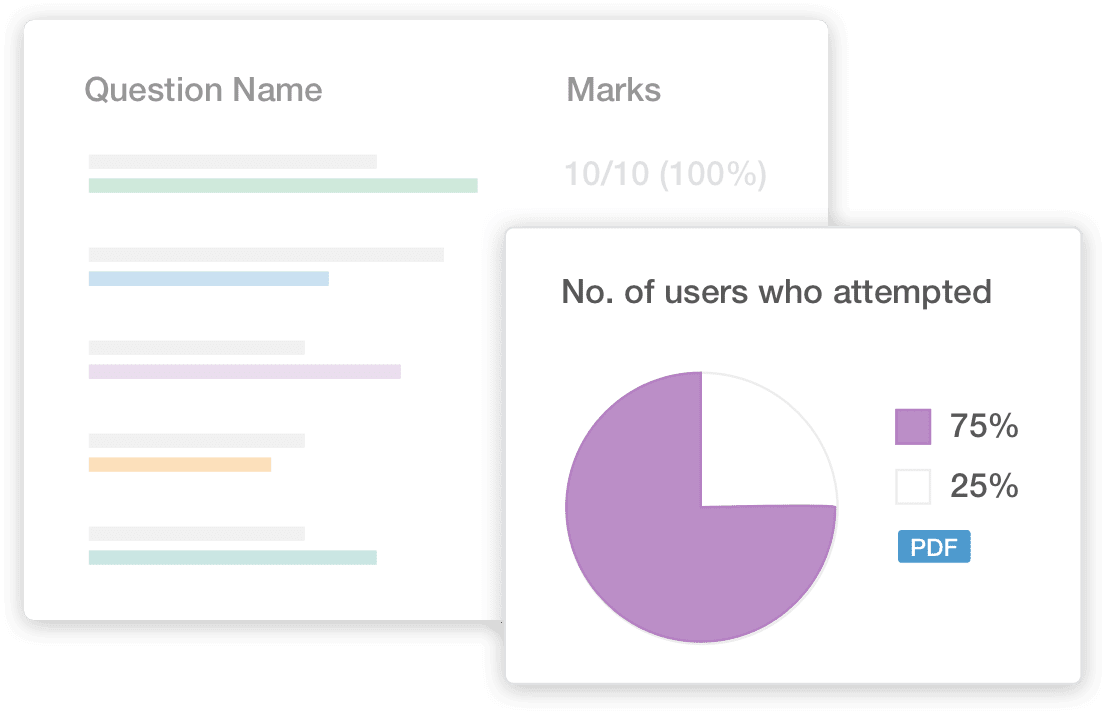 Target your teaching to boost student outcomes
Educators can use this data to formatively assess their students and differentiate their teaching more effectively.
Create your own interactive videos!
Sign in and create your own interactive video from any video in ClickView! If you are not already a ClickView customer, you can try ClickView for free.
Try ClickView for free