Educational videos for tertiary
We produce and curate thousands of videos from leading content providers from around the world to deliver relevant and engaging content for higher and further education students.
Browse the ClickView Tertiary Library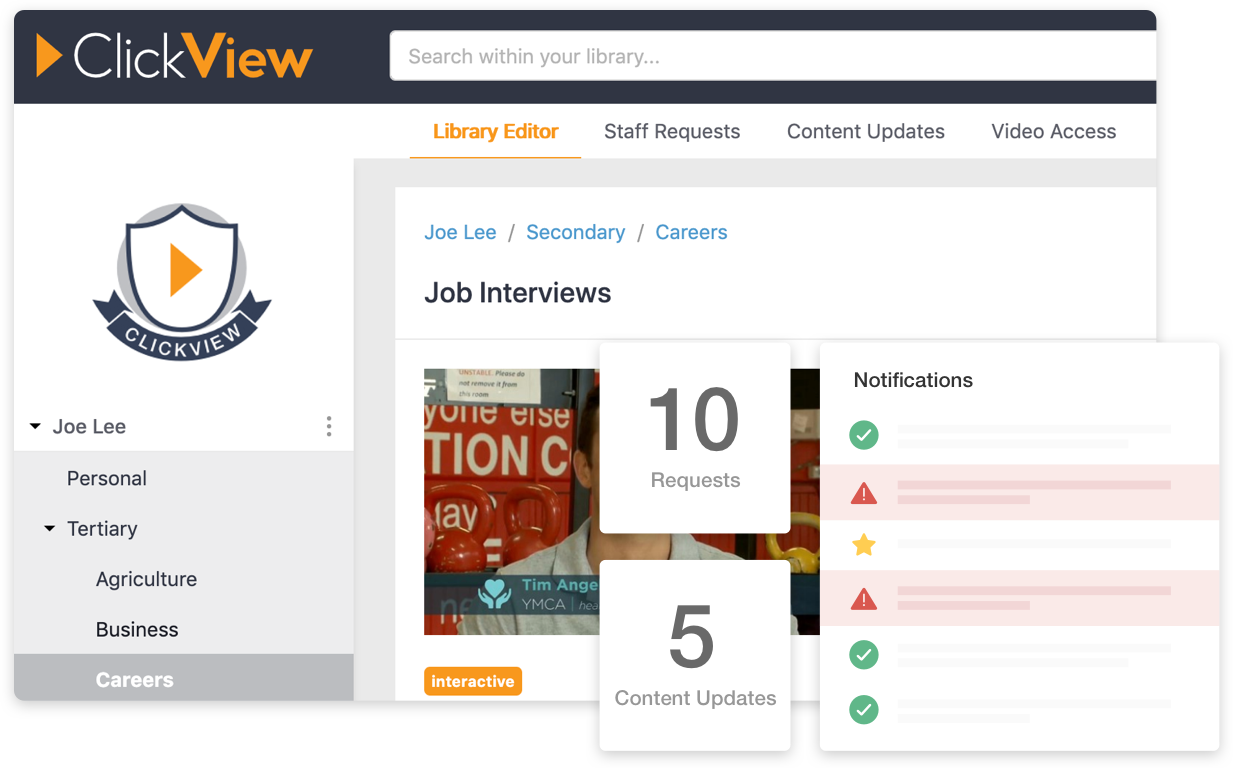 Manage your video library with confidence
The new Library Editor is accessible from any machine, which means you can manage your library on any device and you're no longer tied to your ClickView Publisher server. It's designed for the way work, so you can grow your library with complete confidence.
Library Editor provides a simplified user experience, allowing you to quickly find content, edit meta data and share videos with your staff.
Learn more about Library Editor
Bringing relevant video content into your lectures
We curate and produce educational videos, to give lecturers the best opportunity to create rich learning experiences.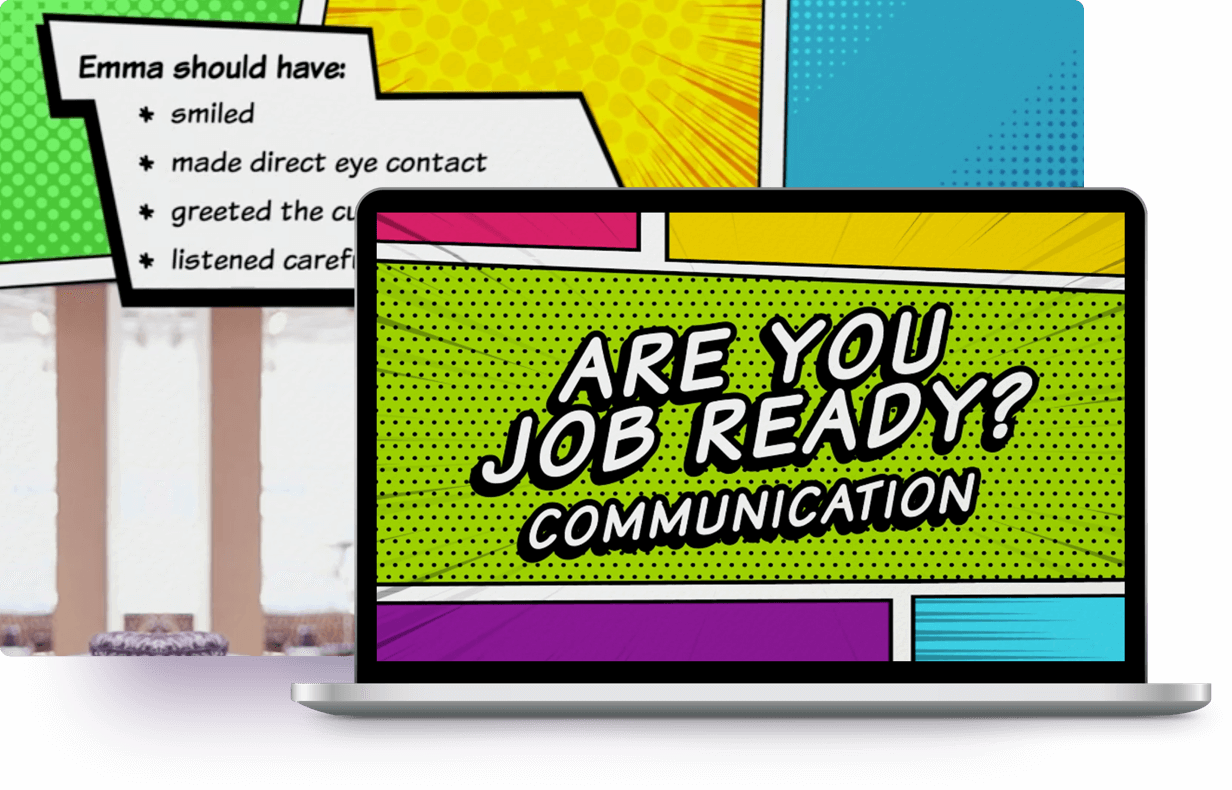 Relevant and contextual content for higher education
Our Tertiary Library contains over 2,000 video titles that we curated from leading content providers, or produced in our production studios.
Easy access to current and contextual TV recordings from 13 New Zealand free-to-air TV channels. Find programs, news, or documentaries relevant to your lectures with ClickView TV.
Over 4,000 of the best educational programs have been shared by educators on the ClickView Exchange.
Learn more about ClickView TV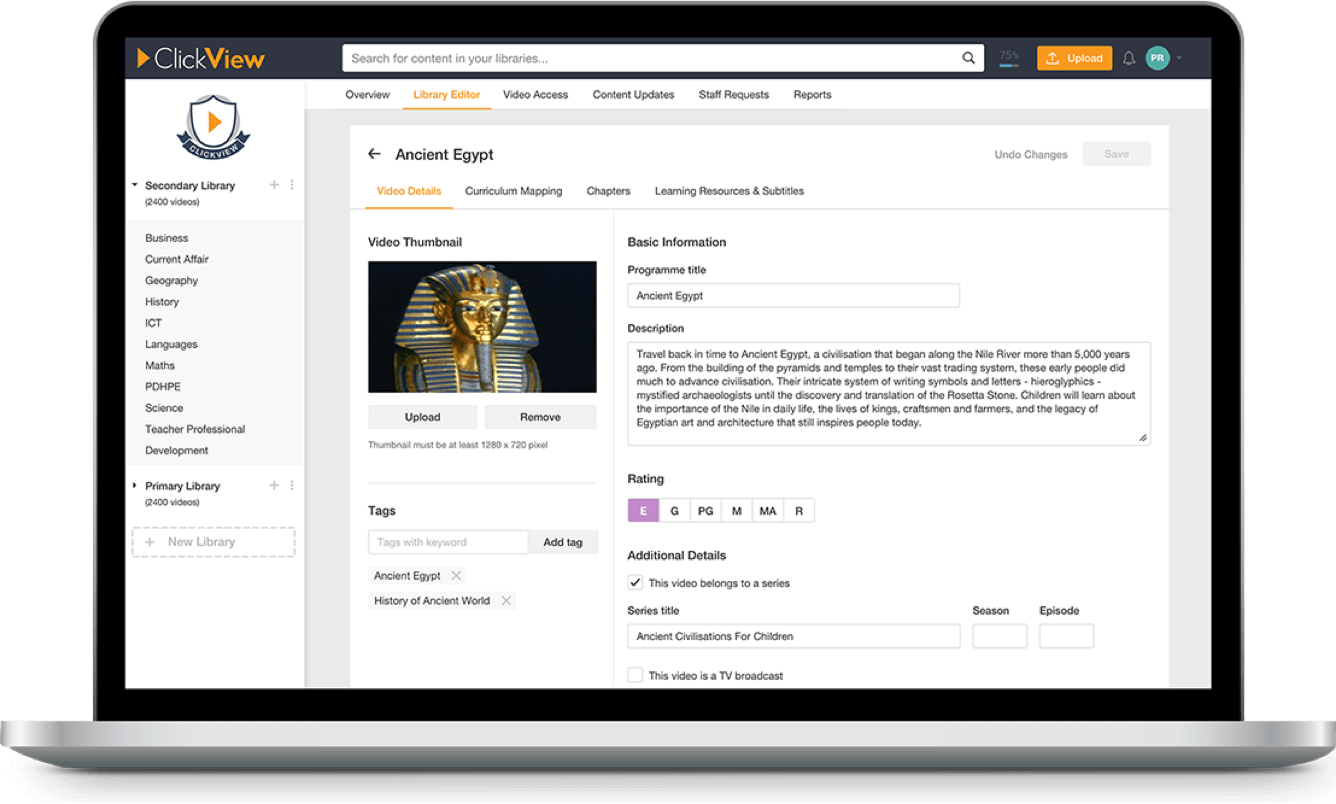 Designed to work seamlessly with your existing systems
ClickView is designed so you can easily embed videos within your learning management system and library software. Finding and sharing a video is only a few clicks away.
ClickView enables academics and lecturers to embrace flipped teaching and allows universities to create an innovative educational environment that fully utilises blended and mobile learning.
Try ClickView for free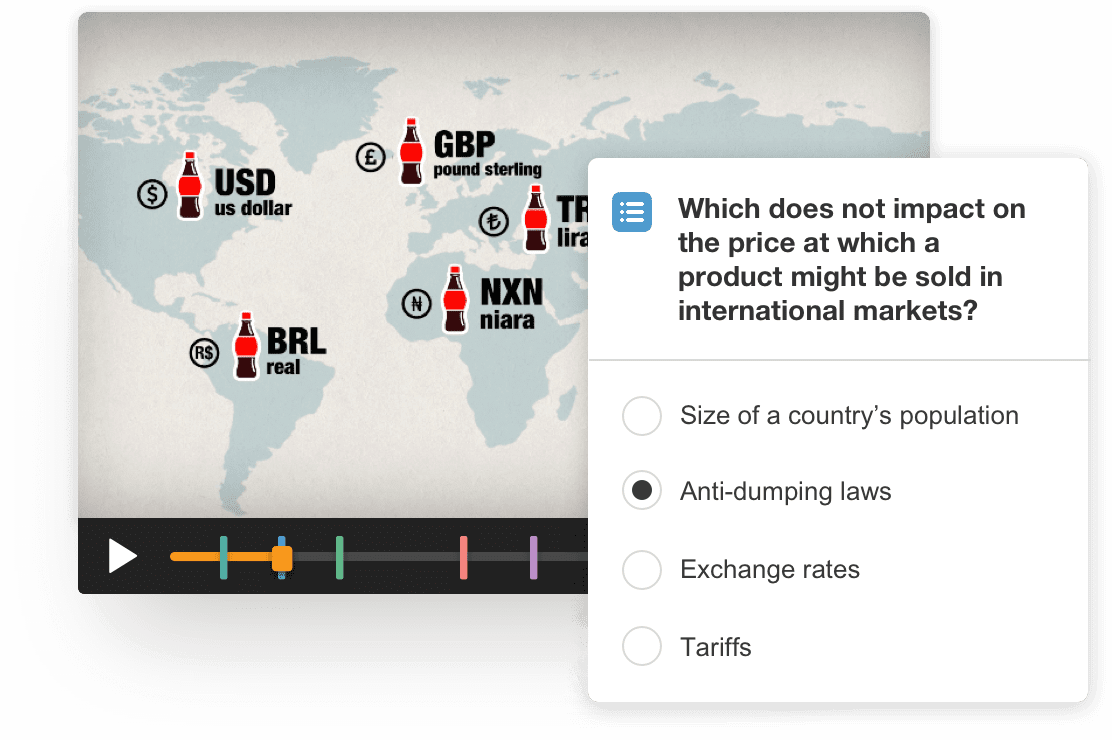 Embrace flipped learning
ClickView is designed for student-centric learning. ClickView enables trainers to embrace flipped learning and create an innovative educational environment utilising blended and mobile learning.
Add built-in questions to any video to encourage students to engage more deeply with the content. Built-in analytic tools provide insight into student progress.
Lecturers can use this data to formatively assess their students and differentiate their teaching more effectively.
Learn more about interactive videos
Get a free trial for your staff
See how ClickView will work for the learning needs of all staff and students.
Try ClickView for free